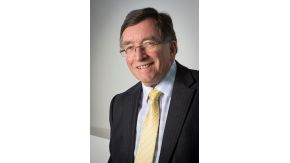 Local Government Reform in Cumbria- will it affect you?
Many of you will have seen the news that came out on Wednesday 21 July announcing the outcomes of the Local Government Review which only affects a few areas in Britain this time round, but specifically it involves Cumbria.
This is the first change to the Council administration make up since 1974 when Cumberland, Westmorland and parts of North Lancashire were brought together to form Cumbria County Council. This is a two tier arrangement where there are also six District Councils and the Lake District National Park Authority which has its own planning authorisations.
As you are probably aware the Government is actively driving a devolution agenda across the UK. The Government invited all seven Authorities to submit their proposals for local government reform to replace the current set up, and on 21 July announce that it wanted to proceed with a two-unitary east/west model .
The western council would be created from the areas of Carlisle, Allerdale and Copeland. And the eastern council would comprise Eden, South Lakeland and Barrow. The geography of Cumbria being as it is therefore puts Barrow in the east along with Alston which is near to 90 miles and 2 hours away. However it has been pointed out that situation already has prevailed as Cumbria since 1974 within a single County Council. Also it is anticipated that there will be local committees that can address the localism agenda.
The main reasons being promoted for the change are around economies of scale that could be achieved for instance in planning and environmental health, but also in many other areas such as roads, waste, education and the administration of physical assets. In addition as West Cumbria, Allerdale and Copeland have a long established relationship through historical association, travel to work and more general economic crossover, transport links, housing associations and healthcare, and have been engaging in shared services as an efficiency model in some existing service delivery. Part of the bid for this model was a proposal for a combined mayoral strategic authority.
So what does this mean for members of BEC Business Cluster? Well on the face of it not too much difference if of course you live outside of what is the county of Cumbria. The proposers of the new model in the west promise greater integration and improved service delivery, more accountability, a simplified structure and the removal of duplication.
From a business perspective of course trading companies do not recognise internalised borders. They see opportunity and seek out new markets and contracts, so is there a positive for them from these announcements?
Well the greatest opportunity could be how the existing assets are managed and improved, and what new business can be brought to what on the face of it for the west looks like a pretty dynamic new authority as far as the existing asset base is concerned. A City, University, 2 well established FE and HE Colleges, many good or outstanding Schools, Airport, 3 motorway junctions and connections to east coast ports, 3 ports at Workington, Whitehaven and Silloth, rail connectivity to West Coast Main Line to London and Scotland. A National Park, 2 World Heritage sites. 2 substantial hospitals, plans for extensive new housing at Carlisle Garden Village. World class businesses and of course at Sellafield a global base for nuclear engineering management, and of course our Centre of Nuclear Excellence which offers land owned by NDA with a licence to operate new nuclear facilities, be they large or modular in construction.
The cherry on the cake arising from this change is the promise of a "devo" deal for areas that go down this unitary route of two Councils with the prospect of a directly elected Mayor. Other parts of Britain have benefited greatly from going down this direction. In Cumbria we have seen Borderlands funding and most recently very welcome and not insubstantial town deals for Maryport, Workington, Cleator Moor and Millom. What the western Cumbria geography needs is substantial infrastructure funding that will attract crucial new inward investment to the area, bringing with it large numbers of a wide variety of sustainable jobs that will entice our young people to stay in the area. This of course brings more opportunity to the indigenous supply chain, many of whom are members of BEC Business Cluster. As we strive to make this area a genuine Clean Energy Technology Hub, support from Government will be very necessary for us to reach and maintain expectations for our community, and by doing so leverage the much needed support for our deprived communities under a genuine levelling up campaign that is being masterminded by the Invest in Cumbria Alliance. This venture supported by BEC Business Cluster with a group of private sector organisations that has come together to ensure that the prosperity of Cumbria is reflected in the level of investment into the County. It will play in significantly to the transitional arrangements for the new unitary authorities.
In terms of process, following the announcement all Councils in Cumbria will now work together, with Government, to plan and enact the transitional arrangements. A joint transition plan will be created ensuring that the focus remains on service delivery and improvement, whilst realising all of the benefits set out in the proposal to Government. It is anticipated that the two new Councils will be in place by April 2023, with elections for shadow councils taking place in May next year.
John Grainger
Executive Director
Britain's Energy Coast Business Cluster