Woodward SHE Ltd launches two new remote learning products
BECBC member Woodward SHE Ltd has two new products launching soon:

A "Live Online" version of the NEBOSH Environmental Diploma to our remote learning portfolio.

NEBOSH Diploma In Environmental Management "Live Online" course

A live interactive training course delivered by a specialist trainer via Zoom. Bring a Gold NEBOSH learning partner experience into your home.

The next part time/day release course starts on Thursday 27 May 2021, working towards sitting the ED1 written examination on Monday 17 January 2022.

Numbers are strictly limited for this course to 9 learners, to ensure every learner gets the time and attention they need to be successful.

Course Price ~ £2,395.00 + VAT per learner (including the NEBOSH Fees)
E-mail: info@woodwardgroup.co.uk for more information.
--- --- --- --- --- --- --- --- ---- --- ---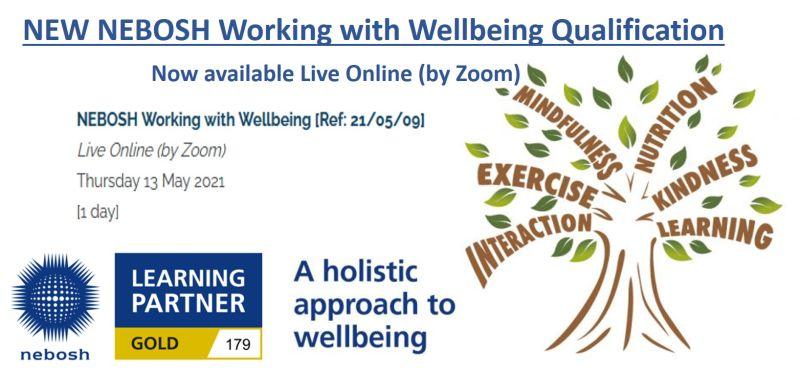 Introducing NEBOSH Working with Wellbeing
Introducing NEBOSH Working with Wellbeing, a new one-day qualification developed to support a person's overall wellbeing. Learners will explore six key areas: interaction, exercise, mindfulness, nutrition, kindness and learning. Investing in good wellbeing will bring benefits to your business as well as your workforce.
Research has shown that good wellbeing can:
Reduce staff turnover,
Reduce sickness absence,
Reduce accidents and injuries,
Increase employee satisfaction and engagement,
Increase productivity.
NEBOSH Working with Wellbeing courses now available Live Online (by Zoom) for only £195.00 (+ VAT) per learner.
E-mail: info@woodwardgroup.co.uk for more information.