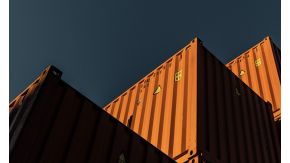 Acorn Appointed to Support RACER Programme at LLWR
Acorn Coaching and Development have been commissioned to support a new major programme for Nuclear Waste Services at the Low Level Waste Repository (LLWR) site in west Cumbria.
The Repository Asset Care Enhancements and Remediation (RACER) programme will give Nuclear Waste Services increased capacity to support current operations and be well-positioned for future developments.
RACER succeeds the Repository Infrastructure Programme which successfully delivered an extensive scope of physical activities around asset upgrades and restoration including a mix of physical works along with and design and procurement.
Carl Smith, the RACER Programme Manager, comments in the Nuclear Waste Services 'On the Level' publication: "It's an exciting challenge for the site, but it is a great opportunity to work collaboratively with our infrastructure partner, Jacobs Clean Energy, to deliver our mission and future benefits for Nuclear Waste Services."
"Collaboration between client and the delivery partners is once again going to be key to the success of the RACER programme." Says Acorn's Keith Longney.
"Our work has been focused on roles and responsibilities, and also making interdependencies very clear, along with creating a senior lead team who have defined terms of reference, have clarity about what their role is and how they support the strategic intent of the operating model."
A 'blueprint' recently rolled-out by Mike Pigott, Director of LLWR Nuclear Licensed Site, introduces a new operating model which necessitates a need for a collaborative and interdependent way of working. It is an approach which will further demonstrate competence to the NDA and deliver in quite a new way.
"If we're not careful, quality and process can halt delivery; it can no longer do this, so the interdependent and coaching way of working is vital to avoid over-policing. It's going to be quite a change and there will need to be a good deal of innovation introduced to their working approach." Continues Keith.
"Resources, namely manpower, is going to prove a challenge and the required innovation will extend to new and more efficient ways of working to deliver the objectives. As with all industry sectors, recruitment and staff retention is incredibly hard so the solution can't be to throw more people at the problem. The answer has to be in improving existing practices or introduce new approaches."
Acorn will continue provide coaching to the Senior Lead Team as the new operating model continues to be implemented at the LLW Repository.
"Acorn has a strong track record in supporting joint ventures involving multiple delivery partners at both the LLWR site and the Sellafield site itself. Our long-standing experience and understanding of the nuclear sector – and these sites in particular – means the Acorn team are already familiar with the background of the RACER programme and the interdependencies between client, delivery partners and stakeholders."
Over the past decade, Acorn's involvement in Cumbria's nuclear sector has included the highly successful legacy Plutonium Contaminated Materials (PCM) programme at the LLWR site, a project which was completed nearly four years ahead of schedule and achieved a saving of £20million against the original budget.
"PCM was a great achievement for all the contractors involved, namely NSG Environmental, Nuvia, PC Richardson, Atkins, Hertel, Studsvik and LLWR personnel." Adds Keith.
"That programme in particular was a real exemplar of successful collaboration between delivery partners in complex, multi-disciplinary activities at a legacy site that was incredibly challenging. Along with the impressive financial savings, the PCM programme also achieved zero lost time accidents in over 400,000 man hours."
In nuclear new-build, Acorn was introduced to support the collaborative teams from Cavendish Nuclear, Balfour Beatty and Sellafield working on the construction of the Silos Maintenance Facility (SMF), a multi award-winning project which was completed in 2019.
Mark Ritchie, Senior Programme Manager for Jacobs Clean Energy, is quoted in the March 2022 edition of 'On the Level': "There's a great opportunity for Nuclear Waste Services and Jacobs to enhance their collaboration to bring benefits to the Repository site."
________________________________
Article References:
On the Level (March 2022) – https://assets.publishing.service.gov.uk/government/uploads/system/uploads/attachment_data/file/1061844/On_The_Level_March_2022.pdf
Waste Operations (LLW Repository) – https://www.gov.uk/guidance/waste-operations-llw-repository

Article image is used for illustration purposes only.