Atkins and Faithful + Gould names to go as part of global rebrand
Historic marques to disappear under rejig by Canadian owner
The Atkins and Faithful + Gould names are set to disappear as part of a wider rejig being ushered in by the firms' Canadian parent.
SNC-Lavalin Group Inc, which is listed on the Toronto Stock Exchange (TSX), has announced that it and its subsidiaries, including Atkins and Faithful + Gould, are rebranding to AtkinsRéalis.
The change will also impact other well-established names such as engineer SNC-Lavalin, US data firm DTS and management consultant Atkins Acuity.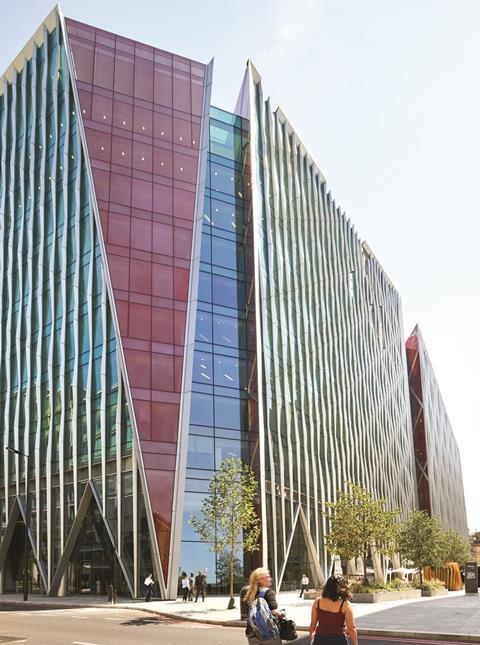 Atkins' and Faithful + Gould's UK base is at Nova North in London's Victoria
The firm said the rebrand brings the whole Montreal-headquartered organisation together under a single brand and will have 36,000 employees globally.
It added the new name was to reflect the established brand of Atkins and a marque to reflect the company's French-Canadian roots.
Ian Edwards, president and chief executive of AtkinsRéalis, said the name change followed a broader reorganisation at the business in recent years.
He said: "We exited those parts of the business that were not profitable or aligned with our strategy; corrected underlying issues affecting our performance; doubled down on high-growth global markets; embraced digital transformation; and most importantly, redefined our purpose and strengthened our culture.
>> Read more: Top 150 consultants more optimistic about trading conditions than a year ago
"We have reached an inflection point so now is the right time to rebrand to AtkinsRéalis and reflect the exciting future ahead of us."
Richard Robinson, who has been UK & Europe chief executive at Atkins since November 2019, will take on the same role at AtkinsRéalis.

The new look branding for AtkinsRéalis
The rebranded company's shares will begin trading on the TSX under the new ticker symbol (TSX: ATRL) prior to markets opening next Monday (18 September).
SNC-Lavalin Group Inc will not change its legal name until it obtains shareholder approval as required by law at its 2024 annual meeting of shareholders.
As of today (13 September), the company's new brand will be used on all of its communications.
SNC bought the then Stock Exchange listed WS Atkins for £2.1bn in summer 2017. The deal included Faithful + Gould, whose name had been retained by Atkins after its purchase of F&G in 1996.
Atkins and Faithful + Gould names to go as part of global rebrand | News | Building