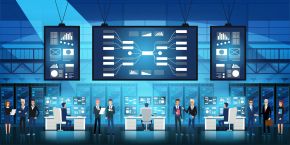 Bilfinger UK – Download Our Remote Access & Monitoring Fact Sheet Today!
At Bilfinger UK we develop customised concepts that provide the highest degree of IT safety and security.
With the Bilfinger Remote Monitor tool, we can provide our customers with a complete overview of their operations at a glance.
The tool is specially designed and can be adapted to the customer's setup and the requirements of their automation technology.
Find out more here: https://www.uk.bilfinger.com/f...