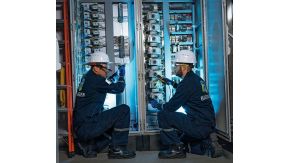 Bilfinger UK expands its footprint into the pharmaceutical sector in Scotland with £12.5 million GSK project and maintenance contract
Bilfinger UK has secured a multi-million-pound project and maintenance contract with multinational pharmaceutical company, GlaxoSmithKline (GSK).
The three-year contract, which has an option for a further two-year extension, will be delivered under Bilfinger's Engineering & Maintenance service line and will be supported from its new UK regional office in Grangemouth, Scotland. The contract will commence at the end of July and will involve employment of over 40 personnel.
Read more here: https://www.uk.bilfinger.com/m...