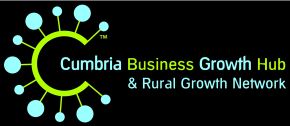 Business grants still available to Cumbrian businesses
Cumbria Business Growth Hub still has funding in the form of business grants to spend by the end of June 2023. Thanks to current European Regional Development Funding there are two options available:
40% up to £2,000 for businesses in the first three years of trading (retail is excluded) with minimum project spend of £2,500
£1,000 towards a minimum cost of £2,500 for businesses who work mainly with other businesses or are looking to grow the B2B side and potentially more
Projects must be for new work which has yet to start, there's a simple three page application and three quotes are required but the business chooses who does the work.
Some examples of how funding can be used include:
Website creation or development including design, images, videos
Search engine optimisation
Marketing including digital marketing, social media campaigns, design, PR support (not printed collateral)
Business continuity/risk management
Financial forecasting/planning, VAT/HMRC, succession planning, business continuity
HR including reviewing or creating policies and procedures
Legal
Planning/architectural
Green/low carbon
Basically anything you would need to work with a consultant for we can fund.
Lesley Robinson, Head of Business Support says "We're really keen to get the remaining funds spent and support as many Cumbrian businesses as we can. Once our funding ends on 30th June 2023, at this current moment there are no follow on funds. The amounts on offer can help fund significant projects which have been proven to have a massive impact on businesses so please get in touch and let's get the funds spent, we really don't want to have to give the money back. If you're a consultant please share details with your existing clients, we want to reach out to anyone eligible."
All work and supporting evidence must be completed and submitted no later than 15th June.
Anyone interested in finding out more email info@cumbriagrowthhub.co.uk