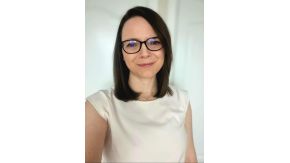 Capula appoints new Finance Director
Capula is pleased to announce the appointment of Tina Buckley as Finance Director.
With over 20 years experience working in finance roles, Tina is a welcome addition to the Capula board having held the role of Finance Director at Nuvia.
Commenting on her appointment, Tina said: "I am so pleased to be joining Capula especially at this exciting time for energy and nuclear markets in the UK.
I'm passionate about driving continual improvement and innovation, whilst ensuring the highest levels of integrity, compliance, and governance in everything we do".
A fellow of the Association of Chartered Certified Accountants, Tina graduated with an Accounting and Finance degree and began her professional career at a Chartered Accountants and Auditors before holding leadership positions across a wide variety of industries including insurance, food, retail and nuclear.
Simon Coombs, Managing Director said: "It's great to welcome Tina to our senior management team. We are seeing fantastic opportunities in our focus markets of critical national infrastructure and helping clients achieve net zero.
Tina will bring important experience to help us to drive our performance and therefore provide a foundation for our future growth and success".