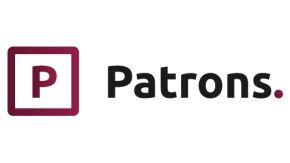 Capula becomes Patron of Staffordshire Chambers of Commerce
Capula is pleased to announce its continued support to the Staffordshire business community by becoming Patron of Staffordshire Chambers of Commerce.
Commenting on the Patronage, Steve Tellwright, HR Director, said: "We have been an active member of the Chamber for many years, however we wanted to demonstrate our commitment to the region and the work that the Chamber does to support the local economy.
As a member of the Chamber Council and contributor to the Local Skills Improvement Plans (LSIP) Board, I am keen to help to shape the work we do through the Chamber supporting both our individual business need and the needs of the region as a whole."
Sara Williams, Chief Executive Officer, Staffordshire Chambers of Commerce, said: "We are delighted to welcome Capula as a Patron of Staffordshire Chambers of Commerce and would like to thank them for their support and partnership. Capula's commitment to innovation and investment has made them a leader in their field, and a key player in the local economy.
As a patron of Staffordshire Chambers, Capula will be joining a vibrant community of businesses who are dedicated to promoting economic growth and supporting the development of local enterprises. Through our extensive network of events, services and resources, we aim to provide our patrons with the support and opportunities they need to thrive and succeed. We are confident that Capula will be a valuable addition to network of Patrons, and we look forward to working together to promote the interests of businesses in Staffordshire and beyond."
Becoming a Patron of the Chambers identifies businesses as leading and strategic players in the Staffordshire economy. Providing regular access to key influencers and decision makers in government and other agencies, Patronage ensures that you are well-placed to shape the optimum business environment for you and your customers.