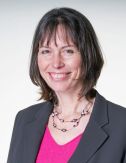 Cumbrian firm looks north after winning Dounreay contract
A Cumbrian SME has won a contract to support the senior leadership team at Dounreay, a former nuclear power station in the far north of Scotland. The Dounreay senior team is facing the challenge of taking the site into the next phase of decommissioning and had issued a tender for leadership development support to enable culture change, ideally from a team with knowledge of the nuclear sector.
The Harrison Network is based in Keswick, Cumbria and has significant experience with Sellafield Ltd and companies in the decommissioning supply chain in Cumbria. They were competing against national and international organisations for the Dounreay project.
"We are absolutely thrilled to have won this piece of work," says Lucy Harrison, the Harrison Network's director. "The brief really played to our strengths of helping people think, act and lead differently within major projects and a nuclear decommissioning environment."
A spokesperson from DSRL (Dounreay Site Restoration Limited) announced the award of the contract for this work: "We particularly liked both the innovative methodology and the experienced team that the Harrison Network brought to this pitch. Their understanding of the issues faced within nuclear decommissioning combined with their proven results led to their success and we are delighted to be working with an SME on something so vital for our organisation."
"We also liked their collaborative approach, combining support from proven industry leaders with innovative approaches and proven methods to embed learning and development."
Longstanding BECBC members, the Harrison Network won their first major contract in nuclear via the LINC process with Sellafield Ltd in late 2018. Since then, they have worked with more than 150 leaders across the nuclear sector alone. The success of that first programme, which focused on creating an innovative and entrepreneurial culture, has been the springboard for tendering for much larger pieces of work, further afield.
"We are all about soft skills for tough jobs," explains Lucy, "which roughly translates as communication and people skills for challenging situations, often in manufacturing and other highly technical environments. Our team from Cumbria is joined by experts from Scotland, including Adriènne Kelbie CBE, to work with the Dounreay leadership team and we're looking forward to getting started. There are plenty of challenges ahead and, with fresh eyes, clear priorities and strong skills, the team can make the most of the opportunities for the future of this important site."