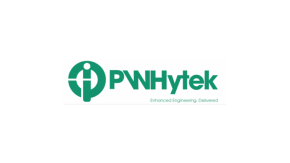 Effective Tier 2 - SME Collaboration throughout the Pandemic to complete Level 3 Engineering Checking on the SRP Project
Effective Tier 2 - SME Collaboration throughout the Pandemic to complete Level 3 Engineering Checking on the SRP Project
Cavendish Nuclear and PWHytek Ltd have collaborated effectively throughout the Pandemic to progress up to and including final sign-off of the Level 3 Engineering Checking on the Sellafield Product and Residue Store Retreatment Plant (SRP) Project. The SRP project is being delivered by the Programme and Project Partners (PPP), a 20 year partnership between Sellafield Ltd, KBR, Jacobs, Morgan Sindall and Doosan Babcock to transform major project delivery at Sellafield and create a lasting legacy through long-term partnerships.
SRP has been Cavendish's largest live project running from 2015 with PWHytek integrating seamlessly with the wider team over the past 19 months in what have often been very challenging circumstances due to the Pandemic. During that time the PWHytek Team checked over two thousand drawings working from Dalton Avenue, Hinton House, the PWHytek Design Office and remotely to suit the requirements of the project. The PWHytek team worked in partnership with the Cavendish/SL Designers and Lead Engineers, often adapting to the changing restrictions imposed by the pandemic.
This has been a great success story of one of the largest Tier 2's (Cavendish Nuclear) closely collaborating with a niche specialist SME (PWHytek) to deliver a project in tight timescales to the highest technical standards.
David Fulton, Programme Manager, Cavendish Nuclear:
"Support from PWHytek has been excellent over the last 19 months and in difficult agile working circumstances has been a real contributing factor to getting the SRP Mechanical Detail Design to Completion"
Pete Welsh, Managing Director of PWHytek:
"On behalf of the PWHytek Team I wanted to thank Cavendish Nuclear and Sellafield for their adaptability and focus which has enabled us to make continuous progress throughout the course of the project. "
The outstanding support from Cavendish Nuclear/Progressive, the Design Services Alliance (DSA) and the Glove Box Category Management Team has enabled PWHytek to access work packages that would usually be out of reach to SME's. PWHytek are continuing to work through Glove Box Category Management to provide Engineering Support to Cavendish Nuclear on the Replacement Analytical Project being delivered by PPP.
As outlined above, SMEs bring niche services and can react quickly to solve engineering challenges. With increasing incentivisation and focus on utilising SMEs with the Supply Chain, please get in contact below:
James Miller
Business Development Manager
T: 0161 989 2730
M: 07927 117436
A: Inwood Court/Stuart Rd, Stockport SK6 2SR
Downloads
Cavendish PW Hytek SRP Project Press Release
File size: 211.657 KB