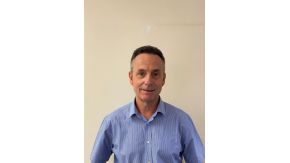 Hydrogen energy 'to provide economic growth in Cumbria'
BUSINESS leaders in Cumbria have signalled their commitment to promoting hydrogen as a driver for clean economic growth in the region.

The Cumbria Local Enterprise Partnership (LEP) is the first LEP to join the North West Hydrogen Alliance (NWHA), a regional coalition bringing together some of the most influential organisations to develop the region as the UK's primary hydrogen economy.
The LEP champions the role that hydrogen has to play in helping the North West and the UK reach net zero.
Its Clean Energy Strategy sets out how the county – already a significant contributor of clean power to the rest of the UK – can benefit from hydrogen, with operators actively planning hydrogen generation and distribution projects in the region.
Formally adopted last year, their strategy sets out how Cumbria is in a prime position to take advantage of hydrogen investments.
Along other sources of clean energy, it could contribute to 9GW of clean energy generation in the county by 2040 and create up to 13,000 new jobs.
The LEP recently supported Carlton Power on their £40m green hydrogen project in Barrow, in partnership with the council, Cadent Gas and Electricity North West.
Dr Tony Smith, interim chair of the North West Hydrogen Alliance, said: "As the demand for clean energy continues to rise, it is more important than ever to work with organisations like Cumbria Local Enterprise Partnership to drive local innovation, create jobs within our communities and lead the energy transition. Such strategic organisations can effectively link new energy projects with much-needed economic growth, ensuring we recognise and unlock the opportunities in the North West in a way that benefits our communities and businesses.
"It is great to see leaders in Cumbria supporting projects of scale such as those in Barrow-in-Furness and Morecambe Bay.
"It is these important partnerships that nurture collaboration and offer real solutions to industries that are looking to tackle their carbon emissions.
"We're collaborating with the LEP to align regional ambitions and create an investible and sustainable net zero cluster that spans the whole of the North West."
Ian Wheeler, head of sectors at Cumbria Local Enterprise Partnership, said: "Our joining of the North West Hydrogen Alliance is a symbol of the level of opportunity we think hydrogen could provide in Cumbria. Not only will it help cut carbon emissions and further increase the amount of clean energy we generate, but it'll create new economic and job opportunities in communities with a rich history of energy innovation.
Ian Wheeler, head of sectors at Cumbria Local Enterprise Partnership
(Image: Cumbria Local Enterprise Partnership)
"Hydrogen production and use is key component of our Clean Energy Strategy – a joined-up plan to create thousands of jobs through increased investment the energy mix, from hydrogen and offshore wind, to carbon capture and new nuclear.
"We've seen the incredible work the Alliance has done over the past few years to establish the North West as leader in the UK's hydrogen journey. We're excited to demonstrate how Cumbria's unique natural assets and industrial heritage will provide a platform to become a major contributor to the UK's net zero future."