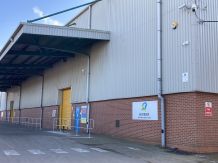 New jobs created as Bilfinger UK Expands Presence in the North East
Bilfinger UK has opened a new state-of-the-art Fabrication Facility in Humberside.
The expansion is part of a strategy to grow our operational footprint in the North East and support the construction of the UK's largest low carbon energy project at EDF Hinkley Point C in Somerset. In doing so we are playing our part to help the country reach net zero.
Find out more here: https://www.uk.bilfinger.com/m...