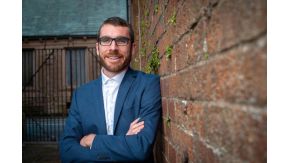 Nuclear engineering firm to make future glow in Birchwood
A NUCLEAR decommissioning and engineering solutions company is to open its newest office in the heart of Birchwood.
React Engineering is celebrating signing a new lease for an office in Birchwood, hoping to continue collaborating with Sellafield and the Nuclear Decommissioning Authority.
The company was founded nearly 30 years ago, in 1994, and has been based in Cumbria since it was formed, but it is now opening a new office in Warrington.
React Engineering's managing director, Phil Redfern, said: "Opening an office in Warrington is a very exciting chapter in the React Engineering story, and we are thrilled to have the opportunity to spread our expertise within the engineering industry, specifically the nuclear sector, further across the UK.
"We already work closely with a number of key clients in the Risley area and we are fully aware of the groundbreaking, world-pioneering work which is carried out by some exceptional companies and organisations within the locality."
Phil added: "On the back of the success we have enjoyed over the past 30 years, we are looking forward to building a new team in Warrington which shares our values, work ethos and drive to make a positive impact on industry."
As a result of moving into the Birchwood area, it is expected that the move will create a number of local jobs.
Kieran Tuplin, a senior consultant with React, will lead the new Warrington operation having recently relocated to Bolton.
Kieran said: "Opening a new office in Warrington presents React Engineering with multiple new opportunities, and it showcases the great emphasis the company places on its people by empowering me to lead such an exciting period in its expansion following my recent move to Bolton.
"React has gained a reputation as an industry leader from its base in rural Cumbria, and it is really exciting to be spreading the great work it does to a more urban and more populated geographical area, which will widen the recruitment pool for the company."
Nuclear engineering firm to make future glow in Birchwood | Warrington Guardian