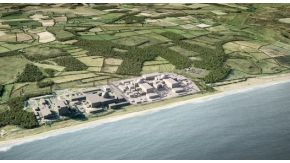 Nuclear Institute response to Launch of Great British Nuclear
The Nuclear Institute welcomes the news that the Government has launched its flagship body Great British Nuclear (GBN). This provides an opportunity for the UK nuclear industry to have an even greater impact on Net Zero.
The creation of GBN will realise nuclear deployment and bring clarity to the way forward, which is vital for both industry and investors to play their role. Furthermore, as referenced in the recent Skidmore report "Mission Zero", the government and GBN should set out a clear roadmap for Net Zero goals in 2023, while maintaining an ambitious mindset and exploring whether the current goals can be accelerated.
To do so, GBN must move swiftly. Since the first announcement of its creation in early 2022, there have been long delays to its launch. These place the UK at ever greater risk of being overtaken by competitors in the global marketplace, losing economic benefit, and prolonging our energy insecurity and higher carbon emissions – ultimately delaying the achievement of Net Zero goals. Urgent action is needed to realise the mission of GBN and commence an ambitious and clear UK nuclear deployment plan.
The NI expects that GBN will play a leading role in supporting the deployment of both large and small nuclear in the UK, enabling developers to accelerate the deployment of a choice of nuclear technologies, and realising opportunities for investment in both technologies and projects, which the welcome step of the Nuclear Energy Financing Bill supports.
Jas Sidhu, President of the Nuclear Institute commented:
"Great British Nuclear is a key part of the UK's journey to Net Zero through the ambitious target of 24 GW of nuclear generated electricity by 2050 as well as helping to achieve energy security. Both Government, industry and potential investors must move quickly to in order to fully realise the benefits of this programme".
Sarah Beacock, CEO of the Nuclear Institute added:
"An important part of supporting GBN will be the provision of highly skilled and experienced professionals and developing a pipeline of skills for future nuclear projects. As the only dedicated professional membership body for the nuclear industry, the NI fully supports GBN's mission."
Nuclear Institute response to Launch of Great British Nuclear