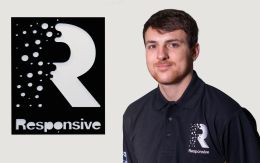 Responsive announce apprenticeship positions available 2022
Due to consistent, continued growth and a major contract win for Responsive in 2022 a number of apprentice positions have been made available. These can viewed and applied for via Responsives page https://responsive.ltd/apprent...
The positions will be available for anyone including school leavers in 2022 and offers can be based on predicted grades.
The perfect candidates will be willing and keen to learn new skills in an environment that offers encouragement and room to grow into the team over the next few years of completing a level 3 NVQ.
The positions will all be based in West Cumbria in Whitehaven and at Lillyhall, workington.
Closing date for applications is the 4th February 2022.

Downloads
12012022
File size: 192.818 KB
13012022
File size: 212.859 KB
HRF1
File size: 123.606 KB