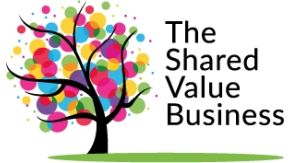 TSVB Social Value Consultancy grows!
TSVB appoints a Marketing and Business Development Manager

Lancaster based Social Value Consultancy TSVB has appointed Anne Githu as Marketing and Business Development Manager, spearheading their growth in supporting public and private sector clients.
"With changes in government legislation at the beginning of the year, Social Value is now embedded within the way public sector spends its money. As a result, organizations working in public supply chain are actively seeking support in this area. Anne's appointment reflects the growth of TSVB, and she'll be developing new services to help clients communicate and embed their values within business processes" Claire Louise Chapman, Director, TSVB.
Anne's international corporate experience in strategic marketing, research and digital engagement will be invaluable in the design and delivery of Social Value programmes that represent stakeholder voice. Her interest in and knowledge of the UN Sustainable Development Goals will enable clients to be part of an international community, raising visibility and creating combined voice for social good.
"By engaging in Social Value, organisations are making a huge impact in developing their communities every day. I am delighted to join TSVB, and to be part of an organization which is shaping the social conversation. I look forward to working with the TSVB team and growing the stakeholder community they have worked so hard to build".
Anne lives in Lancaster and is currently completing a master's degree in Advanced Marketing management at Lancaster University.
Downloads