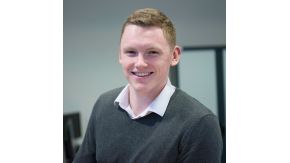 Back to work after a break
In 2021 due to work commitments, personal reasons, changes in restrictions and arrangements I didn't take much leave so at Christmas I had a full three weeks off, which was just what I needed to reset. There were no special plans it was just time with family, friends and going out and about.
For me 2022 feels like a fresh start in many ways. I've come back to work into a new job with new challenges and things to learn which is exciting. Personally i've had a lot of changes, building new relationships. As chair of the Shadow Board I have a few things to change including changes in the team due to 'ageing out', changes in jobs and some moving on for their own growth. As a whole BECBC has a big year ahead with lots of opportunity to grow as a business and in turn grow the offer to our members.
January can be hard for many different reasons and its important we talk about when we are struggling as well as when we are doing well!. For me, I'm making sure I have something to look forward to which is a trip to Prague at the end of the month and Amsterdam early March.
I don't have many new years resolutions, other than the standard loose the Christmas weight, but I think we could all benefit from a collective effort to 'put in what we want out' when it comes to the cluster - which includes things like writing these blogs! So i'd encourage everyone to give it a go.